Hey, howzit goin? I'm John Vogel, creator of the comic strip "Skitter". This is the Skitter web site.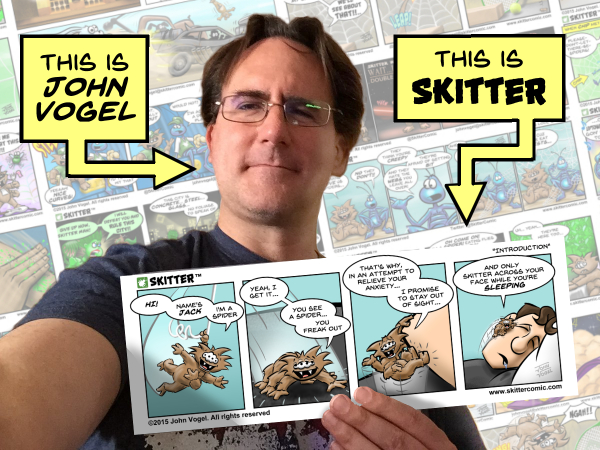 To make it easier for you to read my comics, and not have to visit this web site, I've created a mobile app for iPhone and Android that you can download for free!
Below are some features you'll get…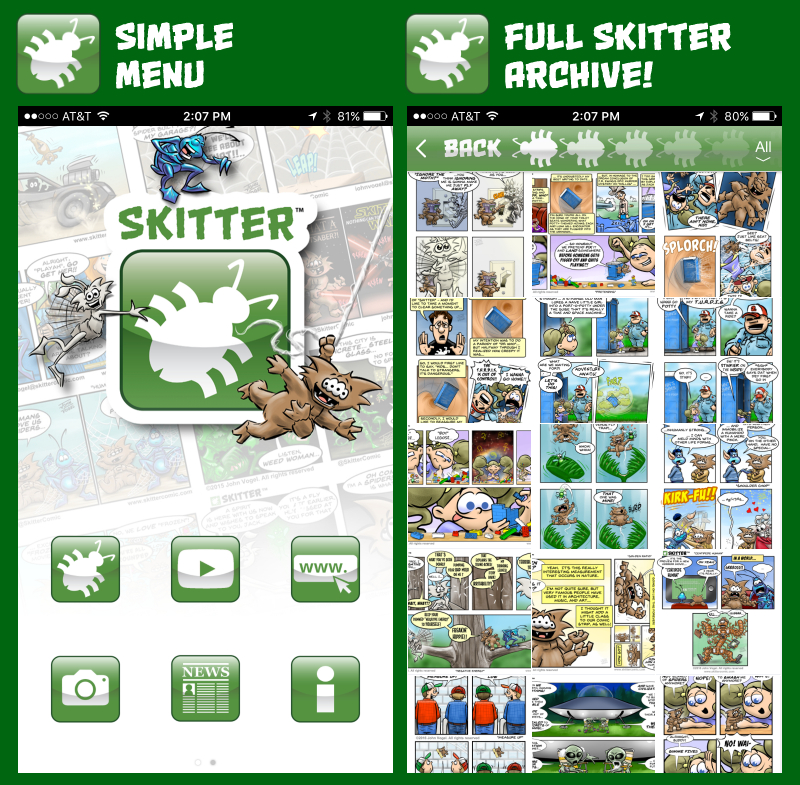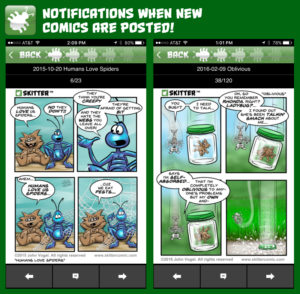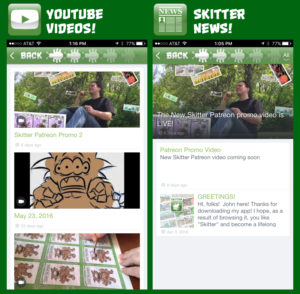 So download the Skitter app for your phone today and have comics brought directly to you wherever you go!