This concludes the mini story featuring Jack and the baby fly Maggot which started HERE!
Next up is a comic featuring Skitter Patreon patron Rodney X.  I'm concealing his last name for his own privacy.  He's not Malcom's little brother or anything, just to clear that up.
In other news, check out these other Skitter fans who've gotten their Skitter flyers!…
Bryan…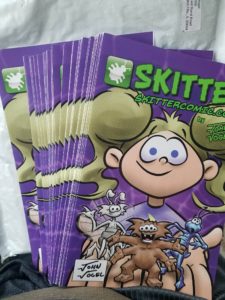 Ciro…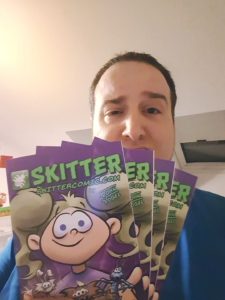 And this awesome Skitter fan art by Gabor!…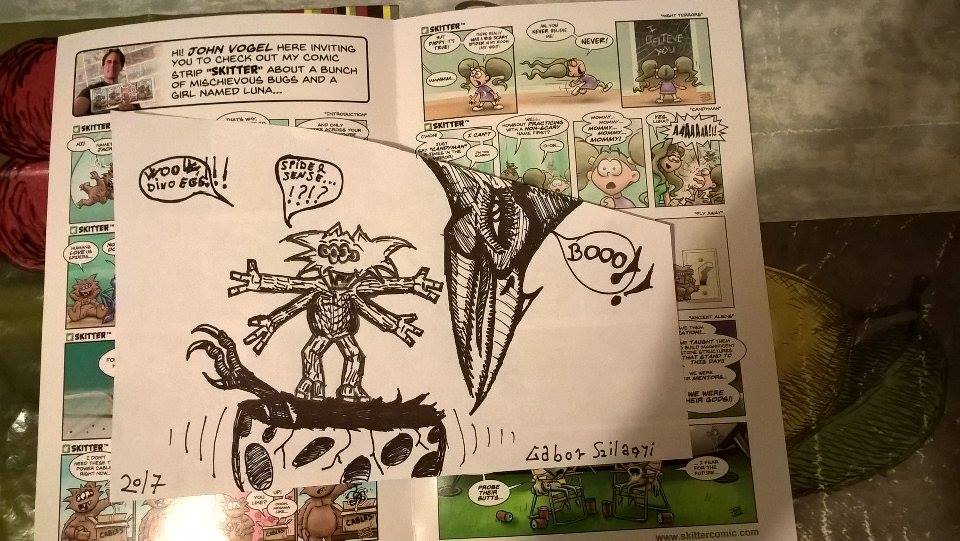 See you all next week!

( This comic's Patreon "Thank You" goes to Ben!  He also has a comic strip!  Check it out at www.dazzworld.com ! )