Able to leap colorful Legos in a single bound!…
To me, this comic is interesting.  Not only is there something major happening ( Luna is with the bugs at their scale ), but this strip is comprised of 4 previous comic strips:
This is really a turning point for "Skitter".  It's like things have officially crossed into "anything is possible" territory. I dunno about you, but I love that Jack and Luna can be the same size now.
It'll be interresting to see where this goes!
In other news…
Comic creator Bret Juliano, who writes/draws the comic strip "Dust Bunny Mafia" also attended the Schaumburg comic con a couple weeks ago and took some time to draw this pic of Jack the spider!
Looks great! Thanks, Bret!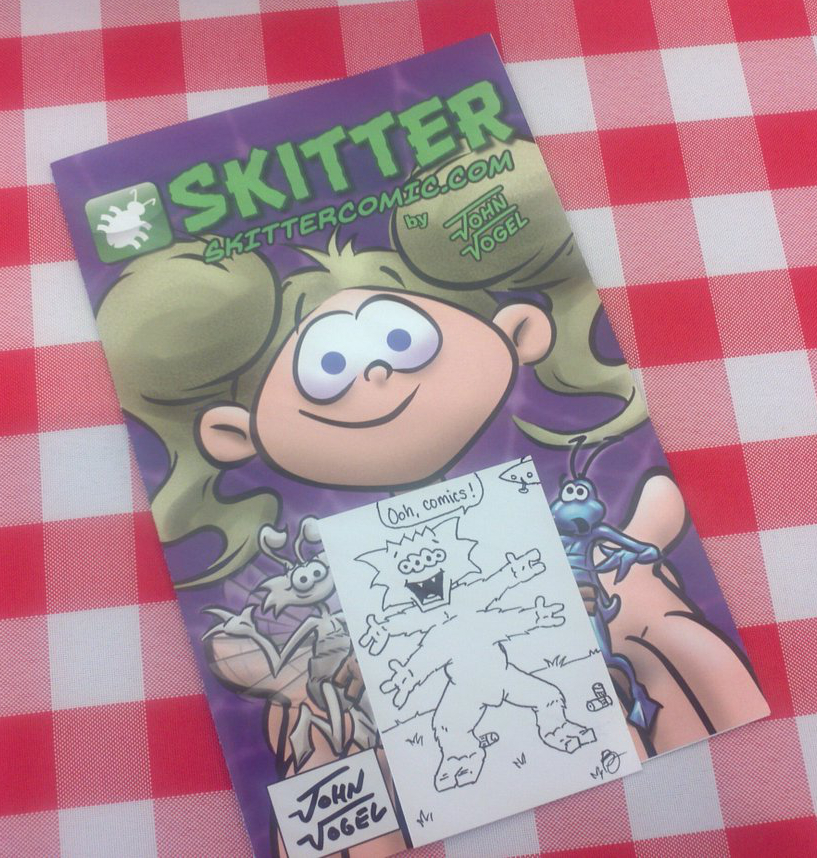 Check out Bret's awesome comic strip here…

See you next week!

(This comic's Patreon "Thank You" goes to Allan T! Check out his awesome webcomic at  floydcomics.com ! )